Dear reader,
When winter carries into spring it is the right time to calibrate our actions and to look at our highlights from 2016.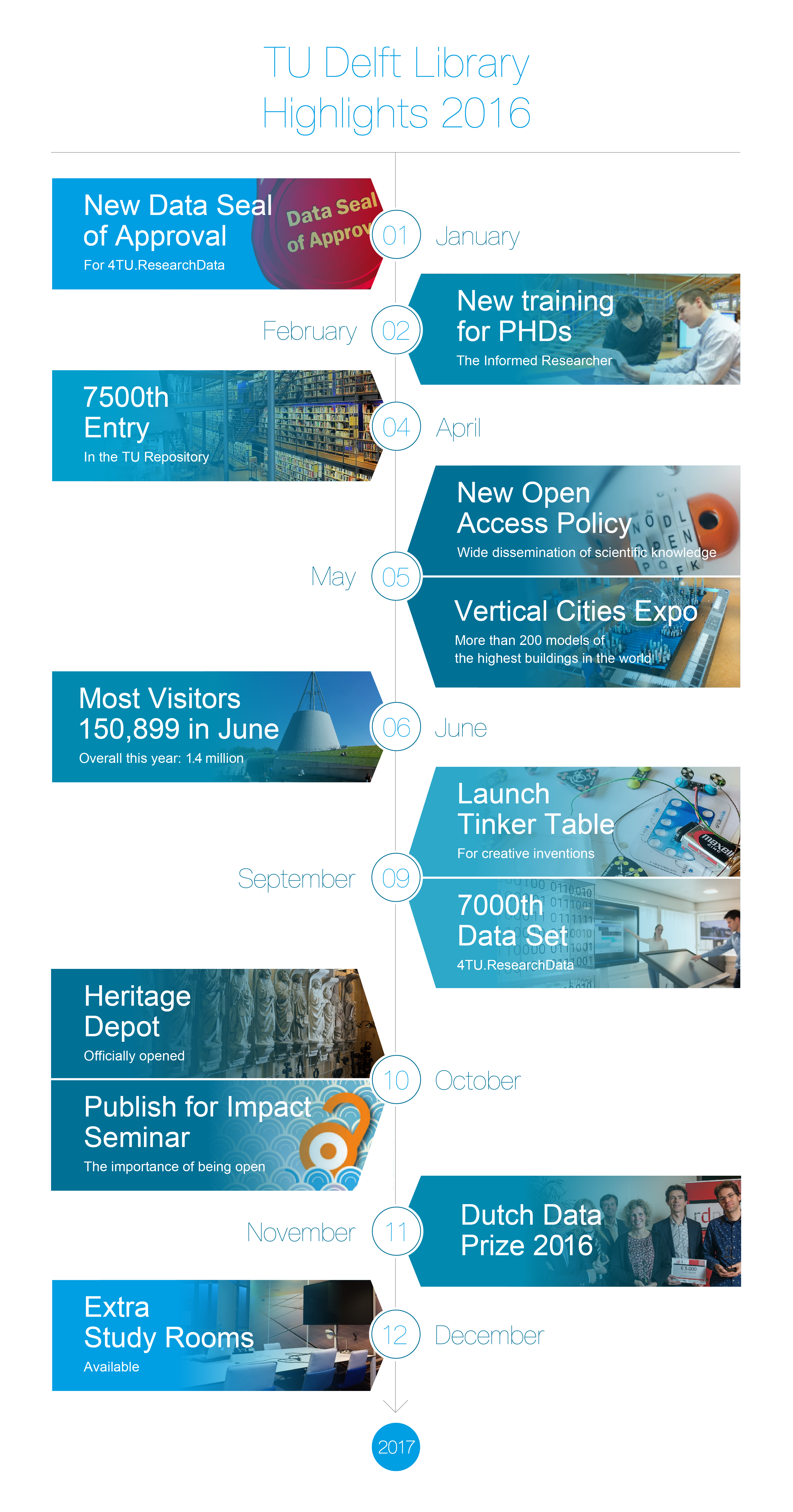 Last year we implemented our new Open Access policy, and discussed with our faculties the necessity for a proper research data management framework. To stimulate the open access policy we, as you can read in this magazine, continue to have our open access fund. Proper research data management is being supported by writing (and maintaining) a data management plan – Jose Torres shows how he is doing this together with our renamed 4TU.Centre for Research data. Both topics are part of the Open Science Programme, which TU Delft carries out. Open science is about opening up the research and education process, so that others can (re)use, verify or share the work we do. Related to this you can find an article how we help our students, teachers and researchers to be aware of originality and to prevent plagiarism.
Be informed, be inspired and be in touch
We want to give food for thought to everyone who visits our inspiring building, with exhibitions and gadgets to loan from the tinker table and we are very pleased that we can now offer more study places than before. This spring you are invited to come and take part in a wide variety of activities to Explore your Brain. This four-week event is part of the university's lustrum festivities, aimed to get the best out of your brain.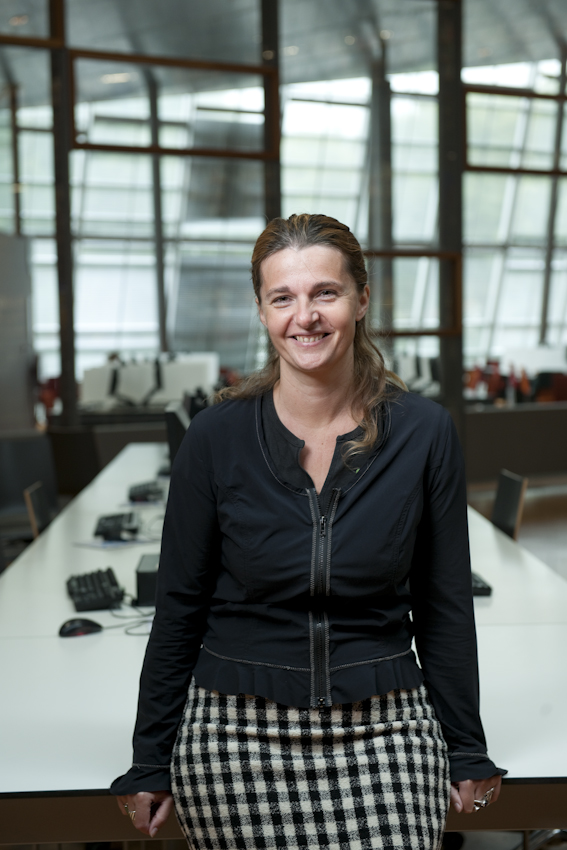 Hope to meet you soon!
Wilma van Wezenbeek
TU Delft Librarian
Contact: W.J.S.M.vanWezenbeek@tudelft.nl