Esin Komez on her OA publication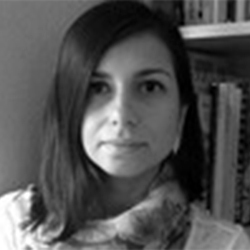 Name: Esin Komez
TU Delft Faculty: Architecture
Research field: Architectural Theory
Publication: The Context Debate: An Archaeology. Link to publication.
What is your publication about:
My publication is about the notion context, a crucial concept in architecture, which is, however, abandoned, abused or misused in contemporary architectural theory, practice and pedagogy. In this regard, the publication offered a critical archaeology of the context debate by mapping several perspectives that were cultivated by various well-known architects, theoreticians and teachers between 1950 and 1980.
Tell us about your road to publication:
This article is derived from my PhD research titled "Reclaiming Context: Trajectories in Architectural Theory, Pedagogy and Practice since 1950." The article was first presented at This Thing Called Theory Conference in UK and then prepared for publication for the journal Architectural Theory Review. Therefore, it went through a very strict selection process and a peer-review assessment.
Are you familiar with the governmental goals and the TU Delft policy concerning Open Access?
Not at all. I made a quick research about the fund after I heard it and I see that TU Delft supports the Open Access publication of its employees' articles to make it more accessible for a wider audience and to support the wider dissemination of the research output developed within the university. Apparently, I see that making my publication Open Access with TU Delft's fund was very easy and quick.
What is your view on Open Access publishing? (do you support the Open Acces mission, or is it just a requirement for subsidy and TU policy)
I highly support the Open Access publishing since it helps you to reach a wider audience and share your research with a broader public. It is a great opportunity for PhD researchers and employees of the university that TU Delft provides a fund for Open Access publication.
What are your plans for the future:
I would like to become an academician and hoping to develop more research and publish more articles in the near future.